Only 13pc of Indonesian family businesses survive until 3rd generation
Family businesses account for almost all of businesses in Indonesia, employing millions of people and boosting the economy. However, their sustainability is a big problem as only 13 percent survive until the third generation, a consultancy firm says.
Deloitte Indonesia executive director Budiyanto said on Wednesday that some of the problems that people encounter when inheriting companies involve establishing or continuing international-standard professional and transparent working environments when their parents are no longer in charge.
"Generally speaking, only 30 percent of family businesses last until the second generation, 13 percent until the third generation and 3 percent beyond three generations," Budiyanto told the press during the firm's unveiling of the Deloitte Private service in Jakarta.
Deloitte Private provides consultancy services for four major types of private entities, namely family businesses, family offices, conglomerates (or high net worth individuals) and private equity firms. A major focus of Deloitte Private is to advise on succession plans for second generation and third generation inheritors.
"More than 95 percent of all businesses in Indonesia can be classified as family businesses, from small to medium enterprises [SMEs]. They play an integral role in opening millions of job positions and also boosting Indonesia's economy," said Deloitte Indonesia Country Leader Claudia Lauw on Wednesday.
Indonesia has the most high net worth individuals in Southeast Asia, with 130,000 people having total wealth of US$1.8 trillion, according to Credit Suisse Global Wealth 2019.
"We have noticed a growing demand from private enterprises in Indonesia for professional advising to tackle complex challenges such as investing in rapidly changing technology, cyberattacks and managing tax obligations,
" Deloitte Private Leader for Southeast Asia Richard Loi wrote in a press statement.
"With the launch of Deloitte Private in Indonesia, we hope that we can widen our networking base to attract more clients in the country."
Deloitte Southeast Asia chief executive officer Philip Yuen said Deloitte Private could also advise on matters such as mergers and acquisitions, as well as on risk management.
When asked how many more clients would Deloitte Indonesia wants next year with Deloitte Private's launch in the country, Claudia responded by saying that a large proportion of Deloitte Private clients since its launch last month have been Deloitte's existing clients in other lines of services.
"Some of our Deloitte Private clients in Indonesia so far are petrochemical manufacturer PT Barito Pacific Tbk and tire producer PT Gajah Tunggal Tbk," said Claudia.
Barito Pacific's owner Prajogo Pangestu is Indonesia's 10th richest person with $3 billion, according to Forbes magazine's 2019 World Billionaires List. Meanwhile, Gajah Tunggal is owned by Sjamsul Nursalim, who ranked 33rd on the Forbes list with $990 million in wealth.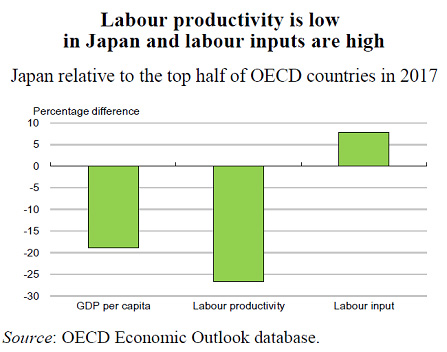 Japan's economic troubles offer a glimpse of a sobering future
Japan once offered a cautionary tale of how macroeconomic mismanagement could transform a juggernaut into a laggard. As weak growth and low interest rates have spread to the rest of the world, however, it looks more like a window into the future. The view it reveals is less bleak than it used to be; "Abenomics"?the growth-boosting policies of the government of Shinzo Abe since 2012—have restored some vim. But as economic growth once again sags towards zero, it is worth asking whether Mr Abe's programme, bold as it has been, is radical enough.
Japan earned its reputation as an economy adrift in the 1990s, when a popped financial bubble was followed by slow growth, deflation and low interest rates. As the government struggled to pry the economy from its rut, it pioneered policies like quantitative easing (qe; printing money to buy assets such as government bonds) that were used around the world after the global financial crisis.
Role of entrepreneurs in Bahrain's economic growth hailed
Bahraini entrepreneurs and their contributions towards the development of the national economy were recognised yesterday during a celebration held under the patronage of His Royal Highness Prince Salman bin Hamad Al Khalifa, Crown Prince, Deputy Supreme Commander and First Deputy Prime Minister.
Eight prizes were given by Tamkeen during the fourth edition of the Bahrain Award for Entrepreneurship (BAE) at the Isa Cultural Centre, with the winners including Farouk Almoayyed for Lifetime Achievement and Roaya Jaafar Saleh, for her entreprise Villa Mamas, under the Global Enterprise of the Year category.
During the ceremony, HRH the Crown Prince highlighted Bahrain's outstanding success in advancing entrepreneurship across all sectors.
Noting that continual development of domestic startups reflects the kingdom's efforts to nurture a business environment that fosters creativity, stimulates innovation and contributes to sustainable economic growth, he said this was in line with the objectives of comprehensive development under the leadership of His Majesty King Hamad.
HRH the Crown Prince stressed that supporting entrepreneurship lies at the heart of Bahrain's strategy to further enhance economic performance and global competitiveness, underpinned by Vision 2030 principles of sustainability, competitiveness and fairness.
He went on to note that the kingdom's startup sector has emerged as a model for entrepreneurship internationally, pioneering innovative solutions and driving sustainable development.
Afghanistan needs billions in aid even after a peace deal
As the United States urgently pushes a peace deal with the Taliban to end its costly military presence in Afghanistan, the World Bank has warned that the war-stricken country will still require billions of dollars in international aid over many years after a peace deal to deliver basic services and sustain any potential peace.
Eighteen years of expensive American and NATO military presence marked by inefficient funneling of billions of dollars has shaped an economy almost entirely dependent on foreign aid. The country's $11 billion in public expenditure each year is a far cry from its modest revenues, which even after recent improvements barely reach $2.5 billion, officials and analysts say. The difference, about 75 percent of expenses, is footed by grants from international partners, particularly the United States.
A new World Bank report, titled "Financing Peace," addresses the idea that American and other international donors to Afghanistan see a potential deal with the Taliban as what one official described as an "out of jail card" to significantly reduce their costs in Afghanistan, particularly on the civilian side. The report warns that even after a settlement with the Taliban the country would still require financial assistance at near current levels, as much as $7 billion a year for several years to come, to be able to sustain its most basic services.
China 2020 gdp growth target seen to be set at  'around 6 percent' at top economic policy meeting
In a tense atmosphere created by slowing Chinese growth, rising inflation and continued uncertainty whether trade tariffs will be rolled back as part of a deal with the United States, hundreds of senior Beijing officials, economic policymakers, provincial governors and heads of state-owned banks will convene for a major annual economic policymaking meeting later this month.
The meeting will decide the economic policy priorities for next year, including setting growth and inflation targets and how much fiscal and monetary stimulus will be needed to meet those goals.
The trade war, which has entered its 17th month with no immediate end in sight, will be just one of many economic problems to be discussed at the three-day Central Economic Work Conference at the tightly guarded Jingxi Hotel in Beijing.
The world's second-largest economy is expected to continue to pursue policies that balance economic growth with risk prevention, employing modest measures to support growth without resorting to the massive stimulus seen after the global financial crisis a decade ago.
But debate at this month's meeting is expected to include whether to take the steps needed to ensure that the growth rate remains at or above 6 percent next year, how to defuse the nation's ticking debt time bomb and the consequences of a further decoupling of the Chinese and US economies.
The government's management of the economy next year will be a big test for Beijing's top leadership, headed by President Xi Jinping, who has vowed to steer the world's most populous country towards the 2020 milestone of building a well-off society.
India's economy is growing at its slowest pace since 2013
Global investors once fell in love with India's growth "story" because of people like Shanmuga Subramanian. Educated in mechanical engineering, he became a computer programmer, working with Cognizant, an outsourcing firm, and Lennox, which makes heaters and air-conditioners. But that was not enough to exhaust his technological enthusiasms. He recently devoted four days of his spare time to scrutinising images of the Moon's surface, provided by nasa, searching for any sign of an Indian moon lander that disappeared in September. He eventually spotted an incongruously bright pixel, which nasa this week confirmed was debris from the craft's crash-landing.