World oil prices move higher
Oil prices edged higher on Friday, after falling more than 1% following comments from US President Donald Trump that he has not agreed to roll back tariffs on China.
Brent crude futures rose 22 cents to settle at $62.51 a barrel. West Texas Intermediate (WTI) crude rose 9 cents to settle at $57.24 a barrel. Brent posted a weekly rise of 1.3%, while WTI gained 1.9%. Prices pared losses in midday trade, after Brent reached a session low of $60.66 a barrel and WTI sank to $55.76 a barrel.
Oil prices fell earlier on Friday after Trump told reporters he has not agreed to roll back tariffs on China but that Beijing would like him to do so.
Gold faces biggest weekly drop in 3 years
Gold extended losses to a three-month low on Friday as positive developments in US-China trade tarnished the metal's safe-haven appeal, putting it on track for the biggest weekly decline in three years.
Spot gold was down 0.3% at $1,463.20 per ounce as of 1:56 p.m. EST (1856 GMT), poised for a drop of about 3.4%, the biggest weekly loss since November 2016. It fell to $1,455.80, its lowest since Aug. 5, earlier in the session. US gold futures settled down 0.2% at $1,462.90.
Silver dropped 1.2% to $16.90 per ounce, having touched its lowest since Aug. 13, and was set to post its steepest weekly drop since October 2016. Platinum fell 2% to $890.47 per ounce and was poised for a weekly drop of about 6%, its biggest since November 2015.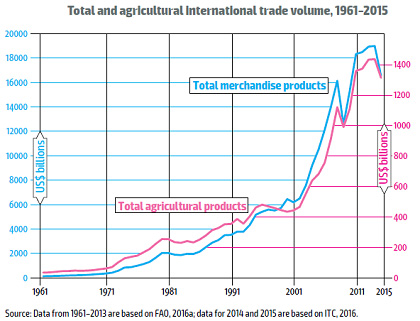 OPEC sees its market share shrinking, lowers demand view
OPEC will supply a diminishing amount of oil in the next five years as output of US shale and other rival sources expands, the exporter group said, despite a growing appetite for energy fed by global economic expansion.
OPEC's production of crude oil and other liquids is expected to decline to 32.8 million barrels per day (bpd) by 2024, the group said in its 2019 World Oil Outlook published on Tuesday. That compares with 35 million bpd in 2019. Rising climate activism in the West and widening use of alternative fuels are putting the strength of long-term oil demand under more scrutiny. The Organization of the Petroleum Exporting Countries cut its medium- and long-term oil demand forecasts in the report.
Kuwait to increase oil exports to China
Kuwait plans to increase crude oil exports to China to more than 600,000 barrels per day (bpd) in 2020, state news agency KUNA reported on Saturday, citing Kuwait Petroleum Corp's Deputy Managing Director for Global Marketing Sheikh Khalid Al-Sabah. The agency did not specify the current level of oil exports to China. Kuwait's crude production was 2.65 million bpd in October, according to a Reuters survey.
Paris wheat futures rise from four-week low
European wheat futures in Paris rose on Tuesday from a four-week low a day earlier as the sale of French wheat in Egypt's latest tender confirmed the country's favourable export prospects.
December milling wheat, the most active position on the Paris-based Euronext exchange, was up 1.00 euro, or 0.5 percent, at 177.75 euros ($196.64) per tonne at 1640 GMT. The December contract had slipped on Monday to its lowest since Oct. 10 at 176.50 euros as weakness in Chicago futures and a pause in a Russian price rally weighed on the market. Export sentiment was boosted by competitive French prices in a tender held on Tuesday by Egypt's state buyer GASC, which bought 120,000 tonnes of French wheat along with 55,000 tonnes of Russian supplies.
China's iron ore futures edge down
Iron ore futures in China, the world's top consumer of the steelmaking raw material, and in Singapore edged down on Monday after miner Vale SA got approval to resume activities at a major mine in Brazil.
Dalian Commodity Exchange's most-traded iron ore, for delivery in January 2020, ended down 1.2 percent at 615 yuan ($87.56) a tonne, its weakest finish since October 22. On the Singapore Exchange, the most-active November contract was down 1.9 percent at $82.60 a tonne in afternoon trade. Brazil's iron ore exports in October reached 31.2 million tonnes, compared with 27.14 million tonnes the month before. Imported iron ore inventory at China's ports dropped to 131.65 million tonnes as of Nov. 1, from 134.1 million tonnes a week ago, falling for this first time after rising steadily for five straight weeks from Sept. 20, latest SteelHome data showed.