INDIAN ECONOMY: OVERVIEW, GROWTH & DEVELOPMENT
High food prices push retail inflation to 8-month high
The retail inflation continued to climb during the month of June 2019, reaching an eight-month high of 3.18 per cent. The retail inflation figures during the year-ago period in June 2018 were 4.92 per cent, and 3.05 per cent during May 2019.The retail inflation, calculated on the basis of Consumer Price Index (CPI), has been on the rise since January this year.
The CPI data released by the Central Statistics Office (CSO) shows that the food inflation was 2.17 per cent in June 2019, up from 1.83 per cent in the preceding month. Inflation in protein rich food items, like egg, meat and fish, was higher in June compared to the previous month. However, the rate of price rise in cereals and products, vegetables and fruits was slower.
"The inflation rate of June stands at 3.18 per cent, the highest rate in the last eight months. Food inflation in the country is also increasing, crossing the 2 per cent growth rate. However, the increasing vegetable prices, a worrying factor to the overall food inflation has slowed down. The growth rate of vegetable prices declined from 5.46 per cent in May to 4.66 per cent in June," said Deepthi Mathew, Economist, Geojit Financial Services.
The Reserve Bank of India mainly factors in the retail inflation while deciding the bi-monthlhy monetary policy. In its last meet on June 6, 2019, the Monetary Policy Committee (MPC) had lowered key repo rate by 25 bps to 5.75 per cent, its third consecutive policy rate cut, and changed its stance to "accomodative". However, continued increase in inflation levels might limit the chances of further policy rate cuts in the future.
Meanwhile, the Index of Industrial Production increased by 3.1 per cent on an annual basis in May to 133.6. The cumulative growth for the period April-May 2019 over the corresponding period of the previous year stands at 3.7 per cent, a statement by the CSO said.
"In terms of industries, twelve out of the twenty three industry groups in the manufacturing sector have shown positive growth during the month of May 2019 as compared to the corresponding month of the previous year," it further added.
India's industrial production growth to 3.1pc in May
India's industrial output slowed to 3.1 per cent in May, weighed down by muted growth in mining and manufacturing sectors, according to IIP data released by the government on Friday.
"The Index of Industrial Production (IIP), which gauges production in the industrial sector for a given period of time, expanded by 3.8 per cent in May 2018," showed data released by the Ministry of Statistics and Programme Implementation.
The industrial output rose to 4.3 per cent in April after a sharp decline of 0.4 per cent in March this year. During January-March quarter, the manufacturing sector grew 3.1 per cent versus 9.5 per cent in the same quarter last year.
The growth in the manufacturing sector slowed to 2.5 per cent in May, from 3.6 per cent in the corresponding month of the last fiscal.
In a similar trend, the expansion in the mining sector slipped to 3.2 per cent as against 5.8 per cent in the year-ago month.
However, the power generation rose sharply rise to 7.4 per cent in May, against 4.2 per cent in same month last year.
As per use-based classification, the growth rates in primary goods was 2.5 per cent in May 2019 over May 2018. Capital goods posted a growth of 0.8 per cent, followed by intermediate goods (0.6 per cent) and construction goods (5.5 per cent). The consumer durables and consumer non-durables have recorded growth of (-) 0.1 per cent and 7.7 per cent respectively.
In terms of industries, 12 out of the 23 industry groups in the manufacturing sector reported positive growth in May on the year-on-year basis.
The industry group 'manufacture of wood and products of wood and cork, except furniture; manufacture of articles of straw and plaiting materials' has shown the highest positive growth of 24.8 per cent followed by 15.9 per cent in 'manufacture of food products' and 9.4 per cent in 'manufacture of computer, electronic and optical products'.
On the other hand, the industry group 'manufacture of paper and paper products' has shown the highest negative growth of (-) 12.2 per cent followed by (-) 9.9 per cent in 'manufacture of furniture' and (-) 8.7 per cent in 'manufacture of fabricated metal products, except machinery and equipment'.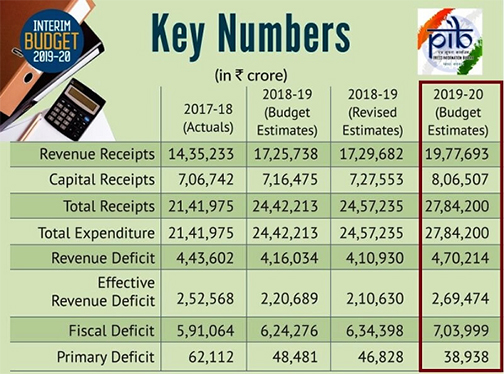 India's forex reserves soar by $2.23 bn more
The forex kitty continued to surge for the fourth successive week to scale a new lifetime high of USD 429.911 billion, after a heavy increase in the value of gold and currency assets during the week to July 5, the Reserve Bank said on Friday.
The reserves have jumped by USD 2.23 billion, while in the past reporting week the same had increased by USD 1.262 billion to reach a new high of USD 427.67 billion.
During the reporting week, foreign currency assets, which are major component of the overall reserves, increased by USD 906.8 million to USD 400.809 billion, the RBI said.
Expressed in dollar terms, foreign currency assets include the effect of appreciation/depreciation of non-US units like the euro, pound and yen held in the reserves.
The value of the gold reserves swelled by USD 1.345 billion, taking the total to USD 24.304 billion, according to the RBI data.
The special drawing rights with the International Monetary Fund came down by USD 4.7 million to USD 1.451 billion.
The country's reserve position with the Fund also dipped by USD 15.3 million to USD 3.346 billion.
Assam floods: over 8 lakh affected, 6 dead
Monsoon floods have devastated the state of Assam once again. At least 21 districts in the state have been flooded affecting at least 8 lakh people. As of now the leading cause of concern is that the River Brahmaputra is flowing above the danger mark as are other rivers in the state. Six people have been killed in the floods.
More than 27,000 hectares of farmland have been flooded and 7,000 people have been evacuated. Sixty-eight relief camps have been set up across the state to accommodate the affected. The worst hit in the state are the districts of Dhemaji, Lakhimpur, Biswanath, Nalbari, Chirang, Golaghat, Majuli, Jorhat, Dibrugarh, Nagaon, Morigaon, Kokrajhar, Bongaigaon, Baksa, Sonitpur, Darrang and Barpeta. Barpeta is the worst-hit with more than 85,000 people seeking shelter, as mentioned by the Assam State Disaster Management Authority (ASDMA). The ASDMA said nearly 800 villages in 41 revenue circles are under water and about 2,000 marooned people have been put up in 53 relief camps and relief distribution centres set up by the district administrations.
Bhutan has also issued a flood warning for areas in the foothills.
A Northeast Frontier Railway release said that heavy rains have affected the train tracks between Jatinga Lumpur to New Harangajao station in Lumding Badarpur hill section of NF Railway. The Sealdah-Agartala Kanchanjungha Express has been terminated at Lumding and will remain cancelled between Lumding and Agartala, while the Silchar-Sealdah Kanchanjungha Express which was scheduled to leave Silchar on Friday will remain cancelled.The Guwahati-Silchar passenger, which left Guwahati on July 11 and arrived at New Haflong station on Friday morning has been short terminated and will remain cancelled between New Haflong and Silchar, while the Silchar-Guwahati passenger train of Friday has been short terminated at Chandranathpur station and will return to Silchar.
India targets $47 bn from stake sales in state firms
The Indian government has plans to raise as much as 3.25 trillion rupees ($47.4 billion) in the next five years by reducing its stakes in some large state-owned firms to 40%, two senior government officials told, in the nation's biggest privatization push in more than two decades.
Last week, finance minister Nirmala Sitharaman in her budget announced that the government will look to reduce direct controlling stakes in some state-run firms on a case-by-case basis.
The plan will open up a steady stream of state companies to greater private investment, and target the kind of annual divestment revenue that will be crucial to meet fiscal deficit targets.
Prime Minister Narendra Modi's administration already sold government stakes in a host of companies to raise a record $40.92 billion in his first five-year term, nearly three times the divestment proceeds of $14.52 billion achieved by the Congress party government in 2009-2014. Modi was re-elected for a second-term in a landslide victory in April-May.
The government has identified a number of state-owned firms, including explorer Oil and Natural Gas Corp, oil refiner Indian Oil Corp, gas transmitter GAIL (India) Ltd, power producers NHPC Ltd and NTPC, miners NMDC Ltd and Coal India, and Bharat Heavy Electricals Ltd, said the sources, who declined to be named due to the sensitive nature of the matter.
"We have done a calculation on current prices and we could get 3.25 trillion rupees if we bring our stake down to 40% in government companies, excluding banks," one of the officials said.
The two officials, though, said the government is yet to gauge investor appetite for the state-owned companies and that the level of demand will be crucial to any timetable.
India-US trade talks end without major progress
US and Indian trade negotiators ended talks on Friday without making major progress on a range of disputes over tariffs and other protectionist measures imposed by both sides that are straining bilateral ties, according to officials with knowledge of the discussions.
Many tough questions on agricultural commodities, e-commerce, and steel and aluminum, have been put off until Indian Commerce and Industry Minister Piyush Goyal goes to Washington for talks with United States Trade Representative Robert Lighthizer next month. The dates for that trip are yet to be settled.
"No breakthrough," said one of the senior Indian officials involved in the talks in New Delhi, which lasted a little over three hours. He declined to make any further comment.
Two other Indian officials said they hoped that some of the issues will be resolved when Goyal goes to Washington.
Friday's talks were more about understanding each other's positions in various disputes, they said.
In a short statement issued late on Friday, the Indian government said the countries agreed to continue their discussions for "addressing mutual trade concerns".
The two sides resumed talks after US President Donald Trump and Prime Minister Narendra Modi met on the sidelines of the G20 summit in June and agreed to seek to deepen the two countries' relationship.
Trump said at that summit that there would be a "very big trade deal" with India, though he set no timeline, and has only this week used Twitter to attack what he calls high Indian tariffs on American goods as "no longer acceptable".
Walmart supports India's smallholder farmers
Walmart International President and CEO Judith McKenna Friday reiterated the company's commitment to support India's smallholder farmers as she discussed steps suppliers can take to enter supply chains of global companies.
During a visit to Bichpuri village in Agra, McKenna spent time to meet and interact with farmers and Farmer Producer Organisations (FPOs) where she reiterated Walmart's commitment, the US-based retail major said in a statement.
McKenna took the opportunity to reinforce the commitment to support India's smallholder farmers through investments from the Walmart Foundation and by sourcing 25 per cent of all fresh produce in 'Best Price Stores' directly from farmers and FPOs, it said.
She also met Commerce and Industry Minister Piyush Goyal in New Delhi on Thursday to discuss local sourcing norms for the domestic market.
She discussed local sourcing and boosting sales of 'Made in India' products, which will benefit local businesses and the overall domestic market.
The meeting assumes significance as the government in the Union Budget proposed measures to relax these norms for foreign direct investment (FDI) in single-brand retail.
Walmart runs 25 cash-and-carry stores in wholesale-format in the country.