GULF STATES- ECONOMICS & FINANCE
UAE's Finablr commences trading on London bourse
Trading in Finablr shares commenced on the London Stock Exchange on Wednesday under the ticker 'FIN', following the pricing of its initial public offering at 175 pence per share.
Based on the offer price, the UAE-based payments and foreign exchange solutions platform's market capitalisation is at $1.597 million.
Dr B. R. Shetty, founder, co-chairman and non-executive director, said the listing on LSE marked a momentous milestone for Finablr and the beginning of "an exciting new era" to support the company's growth and development.
"We are very confident about the long-term prospects of the business and remain committed to generating the greatest value for all our shareholders. I would like to take this opportunity to thank our global teams for their passion and commitment," said Dr Shetty.
Promoth Manghat, group chief executive officer, said Finablr has joined the London Stock Exchange's Main Market with a premium listing, providing a new platform from which to grow over the coming years.
"As a group, we have built on the strength of our technology platform to provide best in class payments experiences to consumers and businesses and we are very well positioned to capture the future opportunities ahead of us," said Manghat.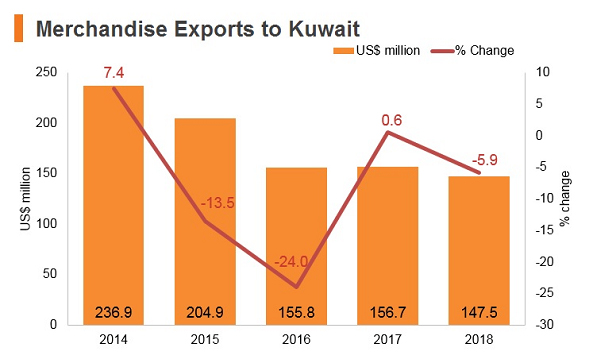 Dewa CEO tours phase 4 of solar park
Saeed Mohammed Al Tayer, MD & CEO of the Dubai Electricity and Water Authority (Dewa) has inspected the 4th phase of the Mohammed bin Rashid Al Maktoum Solar Park, which is the largest single-site Concentrated Solar Power (CSP) project in the world.
Based on the Independent Power Producer (IPP) model, it will generate 950 megawatts (MW) at an investment of Dh15.78 billion.
During the visit, Al Tayer was accompanied by Waleed Salman, executive vice president of Business Development and Excellence at Dewa; Jamal Shaheen Al Hammadi, vice president of Clean Energy & Diversification at Dewa; and a number of other officials.
Al Tayer was briefed about the construction progress by Abdul Hamid Al Muhaidib, executive managing director of Noor Energy 1. Noor Energy 1 is a joint venture between Dewa, Saudi Arabia's Acwa Power, and China's Silk Road Fund to build the 4th phase.
Al Muhaidib confirmed that the completion of the concentrated solar tower construction phase is ahead of the planned schedule by seven percent. When fully constructed, the tower will be the world's tallest CSP tower at 260 metres. In addition, 73 percent of the construction of the solar field of the tower has been completed, including the completion of the main structure for the assembly and installation of heliostats. The project will use 70,000 heliostats, and the largest global thermal storage capacity of 15 hours; allowing for energy availability round the clock.
Dubai equities go from 'worst' to 'best' in a day
Tuesday was a day of fluctuating fortunes for the UAE and Gulf equity markets, as the news of Saudi Arabia's inclusion in MSCI cheered investors, but the geopolitical tension and attack on Saudi oil stations prompted a sell-off.
Dubai bucked the global trend and made a strong recovery of 3.5 percent on Tuesday to close at 2,612 points, after declining persistently over the last few days, due to the geopolitical and US-China trade war worries. The Dubai Financial Market was the biggest gainer of the day on Tuesday after being the worst performer a day earlier.
Saudi Arabia's Tadawul had also gained more than three percent in the intra-day trade on Tuesday following the MSCI inclusion news, but erased almost all the gains following news of an attack on Saudi oil stations, and closed 0.1 percent up at 8,347 points.
MSCI on Tuesday announced that 30 Saudi securities will be added, representing an aggregate weight of 1.42 percent in the MSCI Emerging Markets Index. The second and final step of the inclusion will coincide with the August 2019 Quarterly Index Review.
"Today's recovery is not convincing. It was just reversing on expectation that Emaar Malls and Emaar Development might be excluded from MSCI. But, MSCI retained the inclusion and only excluded Damac," said Issam Kassabieh, senior financial analyst at Menacorp.
Apart from the MSCI factor, analysts believe that ongoing talks between the US-China on trade tariffs is sending mixed signals, because despite the tough stance taken by the two sides, both the parties are still sticking to negotiations to resolve the dispute. And this is bringing out optimism among investors.
Kassabieh noted that the geopolitical tension has risen even further following an attack on two Saudi oil facilities. "Geopolitical tension is high. And that will weigh on the UAE indices during this month," he said.
DXBE post dh142m q1 revenue
DXB Entertainments (DXBE) reported on Tuesday a first quarter revenue of Dh142 million, and said it has a strategy in place to deliver Ebitda (earnings before interest, taxes, depreciation and amortization) breakeven by mid 2020.
The company said the first quarter saw a 10 percent year-on-year improvement in adjusted Ebitda loss due to the annualised impact of cost optimisation initiatives. Revenue was down 18 percent, mainly due to a decrease in visitation to 760,000 visits. Net loss the quarter rose three percent to Dh216 million.
In the first quarter, there has been a growth in international visitors, now representing 45 percent of visitor mix.
Mohamed Almulla, CEO and Managing Director, DXBE, said cost optimisation initiatives continued to deliver resulting in 10 percent improvement in adjusted Ebitda loss.
"In line with our stated strategy, we saw a healthy increase in international visitors, now representing 45 percent of the total visitor mix, and an increase in our Lapita Hotel occupancy to 72 percent, up from 62 percent in Q1 2018," said Almulla.
DMCC signs MoU with China gems and Jade exchange
DMCC has signed a Memorandum of Understanding (MoU) with the China Gems and Jade Exchange (CGJE) creating a strategic alliance with China's official trading platform for gemstones and jade.
The partnership is set to create new trading opportunities between the UAE and China by connecting buyers and sellers of gemstones and jade from the two countries. Additionally, the collaboration will see both parties promote ethical and responsible business practices to their members.
Feryal Ahmadi, chief operating officer, DMCC, and Yuk Chan, co-founder and executive vice president, CGJE, signed the agreement during a high-level official trade visit of the Shanghai Municipal Government to the UAE. The signing ceremony was attended by Xu Kunlin, the vice mayor of Shanghai and a number of senior representatives from the Shanghai Municipal Government.
"We are thrilled that the China Gems and Jade Exchange has chosen DMCC as their partner in the region, which reiterates our position as a leading and trusted precious stones trading platform. This agreement is set to boost our existing and strong economic ties with the Chinese business community. It also forms an integral part of DMCC's strategy to attract, facilitate and drive new trade flows through Dubai," said Ahmadi.
UAE residents plan to save more in 2019
Residents across the UAE have said that they are confident about improving their saving habits in 2019 compared to the previous year.
Data published in National Bonds' 2018 Savings Index showed that 92 percent of savers in the UAE are planning to start their savings journey this year, up from 73.5 percent in 2018. Additionally, 43 percent of savers plan to increase their savings in 2019, and of this number, up to 39 percent plan to start their savings in the first six months of the year. In addition, 19 percent of residents said that they plan to stash away cash within six to 12 months.
Mohammed Qasim Al-Ali, CEO of National Bonds, noted that the UAE continues to enjoy the largest proportion of regular savers in the GCC region. "I am confident that we will continue to lead the way in this area if we strive to raise awareness levels on the importance of saving. With up to 92 percent of respondents planning to save this year, the urge to save exists, we just need to foster and build this appetite."
A drop in rents across the UAE has meant that residents have more disposable income to save, with 52 percent of residents stating that it is a good time to save. However, 49 percent of poll respondents pointed to the rising cost of living as an excuse for being unable to save.
"Perceived barriers to saving include expenses, loans and a poor knowledge about savings instruments," said Al-Ali. "However, a positive view about the economic environment being conducive to saving balances this out and will help financial institutions to approach residents with suitable instruments that promote a culture of savings."